My baby boy is turning 2 this week and I just can't believe it. Second year passed so quickly and I am still in new-born hangover.
[clickandtweet handle="@lifebioscope" hashtag="#kids #birthday #party" related="" layout="" position=""]He is not my Infant anymore.[/clickandtweet]
He has transformed from Infant to Toddler.
He is doing things independently.
He wants me to set him free.
I remember the days when I could cuddle him for hours but now, he turns jumpy when I kiss him non-stop on his cheeks. He likes a cuddle but only for a short time.
His toys have transformed from Chimes to Blocks, from Rattles to Cars, from Teethers to Bat-and-Ball.
He has transformed into a Social Child which never miss to say HELLO to each passer by. The time has flown past and he seems to grow big in the blink of an eye.
His First Birthday was a traditional one where we invited all the relatives and friends. On his Second birthday, we are doing it differently and keeping it only-Family celebration and doing all the preparation by myself- Birthday Banner, Birthday Cap, Cake Toppers and Props.
Though I am writing his developments in his "Birth Book" since he was born but this year, I am planning to start the tradition of "Writing a letter to him on his birthday every year"
BIRTHDAY PARTY PLANNING
ACTIVITIES WE ARE PLANNING TO DO
Visit a religious place
Visit an Orphanage
Small birthday celebration at his Day care
Family Dine out with Cake cutting
How do you plan your Kid's birthday?
Do you like to throw big bash? or Do you like quiet at-home parties?
If you liked this post, you can have these posts delivered to your inbox: Click the SUBSCRIBE button in the right.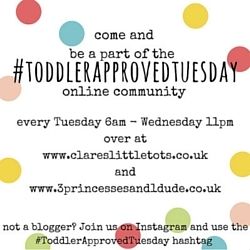 I am taking my Alexa rank to the next level with Blogchatter.