Are you a Parent who feels drowned in a pool of toys?
I am raising a Toddler who like all other of his age, love his toys . He exclaims with Joy when he see these rainbow colored toys.
But on the other hand, he gets bored of them quickly and love playing with utensils and sticks instead.
Moreover, having lots of toys create only clutter which stresses me out.
Declutter toys in these 5 simple ways:
Stack them
Sometimes, the toys lie so disorganized that if I have to search for specific, I could not. I am planning to stack them and making sets:
Blocks
Balls
Cars and Trucks
Miniature figures
Learning Aids
This also eases the clean up. Use shoe boxes, baskets or plastic containers to store them and confine them in one place.
Check for wear and tear
Check out regularly for any wear and tear- You will notice they are just lying there creating visual clutter and not feasible to play with.
Repair them and discard the dirty or broken ones.
"The day I rejected those toys"- Fiction
Rotate them
Rotating the toys is a perfect way to declutter toys.
Kids get bored very quickly. You may wonder to see them bored or looking out for something else, even if there is a pool of toys all over the room.
Rotating the toys is a good strategy to increase their interest. This will not force to you hoard toys and you can easily reuse them.
You can rotate them on daily basis or Weekly basis.
Buy less, Buy Good
Buy quality toys rather than piling them without keeping in mind the interests of your child.
Quality is always more important than quantity. I think having too many of them at the same time, diverts their attention and does not help them to indulge in deep play.
Donate
Keep memories, not clutter.
Like me, each Parent wants to keep the memories of the toys they bought with so much of affection.
Instead of physically piling them up, you can take the pictures and keep them safe in you memory Book. Check for the ones which no more seek your Kid's attention and donate them to the needy.
You will be more happy to see the smile they bring to other Kid's face.
To keep mornings fresh, clean the mess before going to bed each night.

---
What are your strategies to declutter toys in Kids playroom?
If you liked this post, you can have these posts delivered to your inbox: Click the SUBSCRIBE button in the right.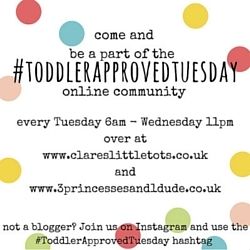 I am taking my Alexa rank to the next level with Blogchatter.
Rank I begin with : 918,276
Current Rank: 505,022