Sunday is a perfect day to try out fun activities at home and when you are a Parent to a Toddler- You constantly have to search for the activities which keeps them busy.
[clickandtweet handle="@lifebioscope" hashtag="#kids,#fun,#painting" related="" layout="" position=""]Do you want your Kid to enjoy painting?[/clickandtweet] Who does not but safety always comes first.

Having an oral sensory seeker in the house who puts everything in mouth, makes me more reluctant to try something non-edible.
Finger paints are among the easiest arts and crafts for young children. All you need is the paint and a canvas – be it a plate, paper, cookie sheet or tabletop.
I searched for some edible finger paint recipes and found this one, the simplest-
http://www.learning4kids.net/2014/10/07/homemade-edible-finger-paint/
Kitchen items which can be found in every home, such as flour and corn starch can create fun time for the Kids.
K is almost 2 years old and I really want to start getting him more involved in the activities to help support his development as he grows.
He was so excited to begin.
We also tried Potato and Lady Finger painting.
Edible finger paint was fun to paint with. Moreover, without any risk of toxic elements.
It made our SUNDAY a FUN DAY.
Now let the kids go paint the town.
Take some pics as memories.
Do share the experiences and the clicks.

If you liked this post, you can have these posts delivered to your inbox: Click the SUBSCRIBE button in the right.
'I am taking my Alexa rank to the next level with Blogchatter'- Blogchatter Campaign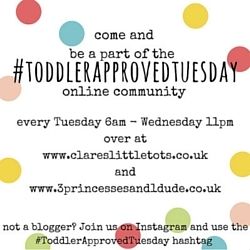 Save